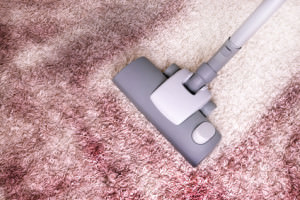 So, your want to know how Often Should You Get Carpet Cleaning In Albuquerque ? Great questions. If you haven't cleaned your carpet in a while, then you have probably begun to notice that it's not looking as clean, fresh and lively as they once did.
If you have children or pets around tracking in additional dirt and leaving behind telltale spills, you most likely can use some carpet cleaning tips to help you get your carpets looking better again.
If you have a lot of traffic going in and out of your house, eventually, even brand new carpets will start to look dingy and drab.
Therefore, it's important to have a good routine for carpet cleaning and maintenance.
Carpet Cleaning In Albuquerque Tips
Vacuum all of your carpets and rugs regularly. This means that you should vacuum at least once a week even if it doesn't appear that the carpeting is dirty. You should vacuum even more often if your carpet receives lots of foot traffic every day.
Regular vacuuming is the first line of defense again dust, dirt, germs, and bacteria that is often found in dirty carpets. When these elements get deeply grounded into the fibers, it makes it more difficult to get them out no matter what type of carpet cleaning service or equipment you use.
The next important tip for carpet cleaning in Albuquerque is to keep your carpets looking new and fresh by routinely doing a deep cleaning of your carpet. If you want to do it yourself, you can rent a carpet cleaning machine (we don't recommend this for many reasons). If you'd rather have someone else do it, you could hire a professional carpet cleaning service like us here at Xtreme Clean.
If you don't have a lot of traffic coming in and out of your home, a deep cleaning twice a year should suffice. However, if you have pets and children that spend a good deal of time on the carpets, then it is a good idea to have them cleaned at least once a quarter.
Following these simple carpet cleaning tips will help keep the carpeting in your home in the best possible condition. Regular vacuuming and deep carpet cleaning will add to the life of your carpet and keep it healthy. Best of all, the carpet will look great, and it will feel great under your feet!
If you don't want to deal with the hassles of cleaning your home on your own, contact us at 505-221-6440 for a free consultation about how we can help with our professional carpet cleaning in Albuquerque.